At Danemere our aim is to make your pets stay as carefree and relaxed as possible
COVID 19 UPDATE
4th November 2020
We hope that you are all well and keeping safe.
We would like to take a moment to update all of our customers of our revised opening times;
The Pet Shop will continue to stay open everyday from 9:00-12:00 & from 2:00 - 5:00
Danemere Animal Rescue will be temporarily closed to members of the public but we will still be here to take in any dogs/cats in need.
Danemere Kennels will remain open for emergency boarding following our strict Covid-19 requirements.
Thank you for your understanding.
Stay safe every body and we hope to see you very shortly.
For more information on how we are handling Covid-19 situation in the kennels, please scroll below.
In loving memory
---
We sadly lost our big, loveable giant Kai on Sunday 9th August 2020, he decided it was his time to cross the rainbow bridge. We cannot put into words the devastation and loss we all feel. Everyone that had the pleasure to meet Kai will know just how special he truly was. Kai spent his last weekend in the best possible way - playing with his brother and sisters, plenty of treats and of course cuddles.
Goodbyes are never easy, you will remain in our hearts forever.
Rest well, until we meet again Kai-velcro-whinge bucket..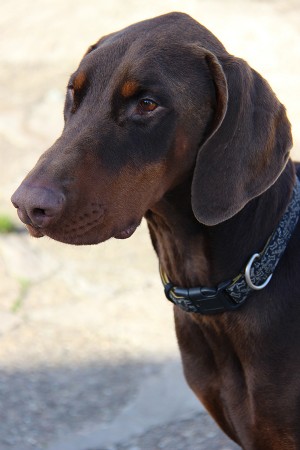 WE ARE VERY SORRY BUT WE ARE NO LONGER ACCEPTING DONATIONS OF BEDDING OR TOWELS
 OPENING TIMES - 9:00 - 12:00 & 14:00 - 17:00
Protocols put in place for Covid-19 at Danemere kennels
We wanted to take a moment to update our customers on how Danemere kennels as a business is managing the outbreak of Covid-19 in the UK
. First and foremost, our primary consideration is to ensure the health and wellbeing of our employees and customers. All the decisions we have made, and will continue to make, are guided by Public Health England and we have closely aligned ourselves with the latest government advice and guidance.
Hand sanitizers have been placed outside the office, rehoming cattery, and toilet, which we all use and do encourage our customers  to use.
In regard to pet food- we can take orders and payments over the phone so you may collect the food without leaving your car, just open the boot and we can put it in.
For our regular customers who are unable to collect their pet's food we are able to deliver to your doorstep. Just phone, order and pay over the phone. Deliveries will usually be able to be made on the same day, WR9 postcodes free, others chargeable (ring to request a price).
For our many regular customers whose  pets are already registered with us,  if you are unable to leave your home for one reason or another to properly exercise your pet, we can collect them and keep them safe, fed and exercised for as long as needed.
COVID-19 UPDATE
REGARDING BOARDING PETS TO REDUCE THE RISK FROM SPREADING COVID-19 TO OUR STAFF AND THEN TO YOU WE ARE UNABLE TO ACCEPT ANY BEDDING OR OTHER ITEMS. ONLY UNOPENED DOG / CAT FOOD PACKAGES THAT CAN BE CLEANED WILL BE ACCEPTED HOWEVER, ANY LEFT OVER FOOD WILL NOT BE RETURNED.
What have we done to ensure we are meeting guidelines?
▪️ Arranged appointment only - meaning that you will not come into contact with anyone outside of your group & everything will be cleaned and disinfected thoroughly before your visit.
▪️ Only one member of staff or One household in the cattery at any one time.
▪️ Only one member of staff and one customer inside the office at any one time.
▪️Minimal contact with staff, we will have forms and information ready for you to fill out inside the cattery.
▪️Staff will be using correct PPE for your safety.
▪️Plenty of distancing signage & markers
▪️Hand sanitizers available both inside the cattery and outside of the office.
▪️ Handles / surfaces / card machine are disinfected after every use
We will remain open to care for your pets unless told otherwise by the government.
A family run business since 1988, with a dedicated, trained and experienced team who delight in caring for their many friends who come to stay.
We welcome you to our site and invite you to have a browse to learn more about us and the excellent care and attention we lavish on every pet that chooses to visit us.
As well as providing attentive holiday facilities for your pet, we provide for all their practical needs at home in our well stocked pet shop.
Should you be considering adding to your family, we also run Danemere Animal Rescue, helping to find loving homes for those pets who sadly find themselves without one. We are open every day from 11:30 - 3:30 for rescue related enquiries / visits.
Please do browse through our site and if you would like any more information, you are very welcome to contact us. Personal visits to have a look at our boarding facilities are also welcome. We are open 8:00 - 5:30, 7 days a week except, over the Easter, Christmas and New Year periods when we have shorter opening hours. The pet shop opening hours are the same as the Boarding Kennels.